Grove City Strawberry Days Festival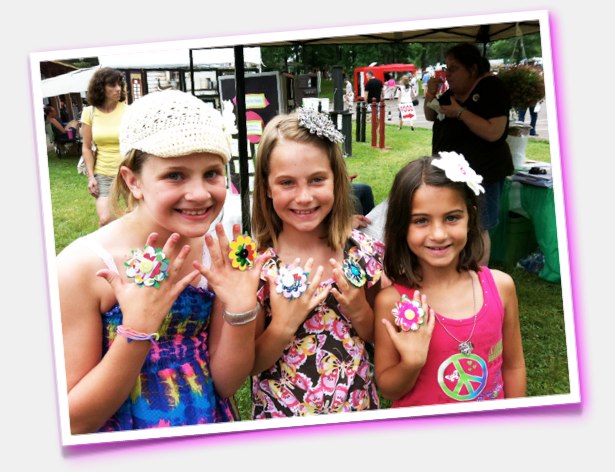 Strawberry Days was so much fun! EveryRings were a HUGE hit and I loved seeing all the girls walking around wearing them by the end of the festival. It was my first time at this festival and I definitely think it was a big success, so hopefully you will be seeing me and my hot pink tent there next year. I don't think I could pass up the opportunity to get some more of those Amish donuts...
Incase you didn't have a chance to get what you wanted at the Strawberry Days, here's a 15% coupon good until the end of the month! Just type GCDAYS at checkout.